"She Said" calendar 2019
Strong, playful, joyous, contemplative...a woman's beauty and words of wisdom for each month of the year.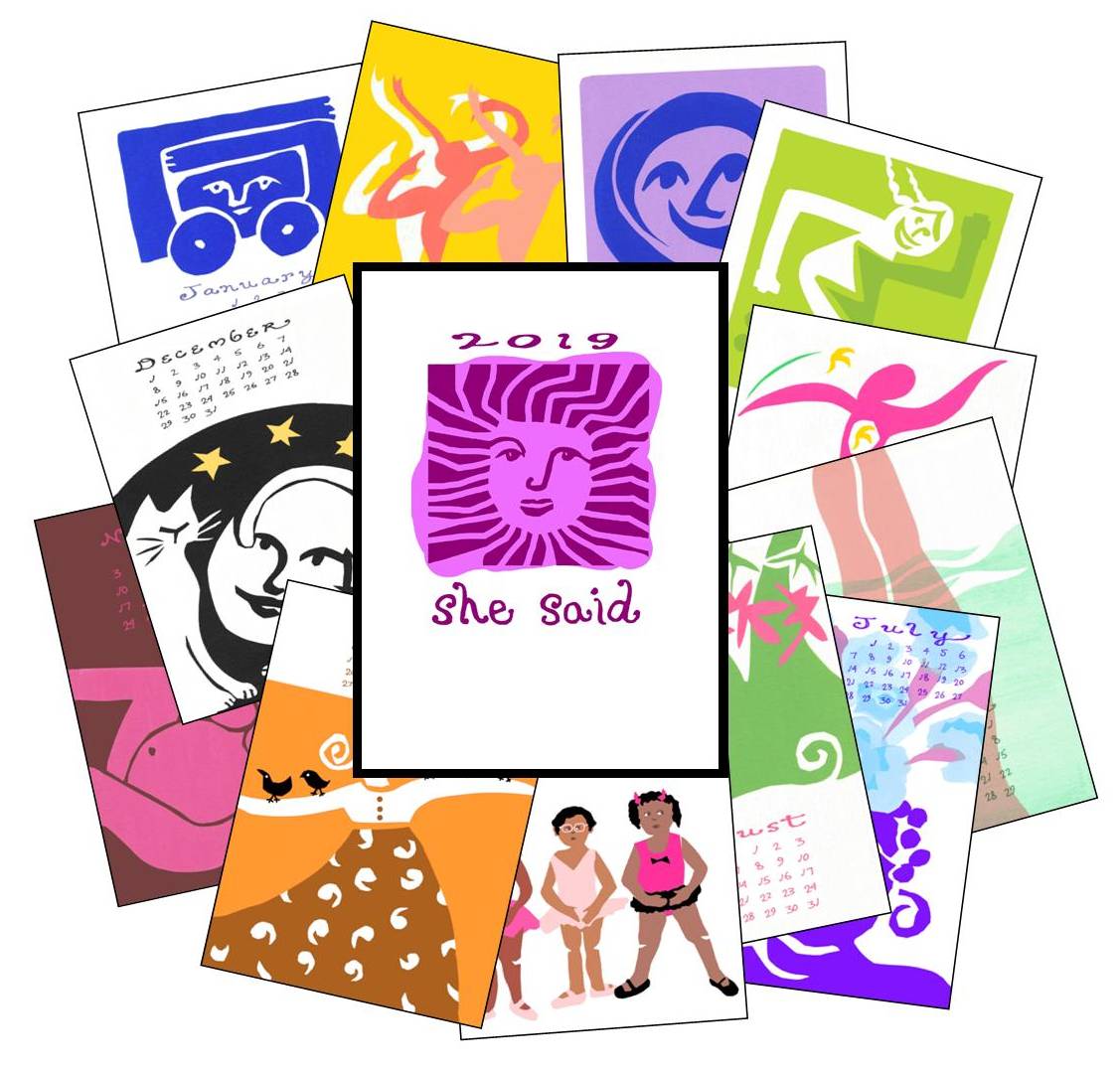 From my original screenprints, this 5x7" calendar comes in a specially designed acrylic frame for wall or desktop. Brighten any corner of home or office with these bold and colorful prints.
"A woman is the full circle. Within her is the power to create, nurture, and transform." -Diane Mariechild
To purchase Click Here: